Peetooteewiit
Storytelling & Knowledge Sharing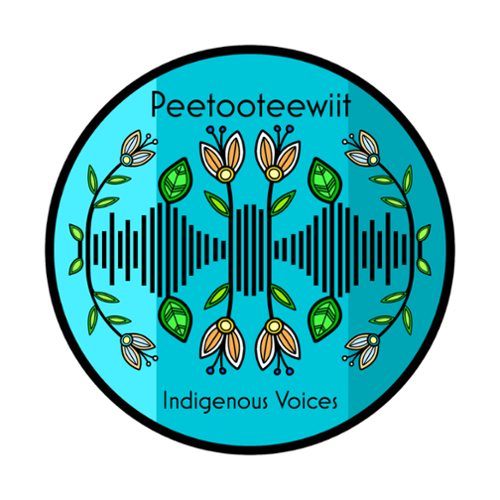 OII hosts an ongoing program of Indigenous storytelling and knowledge sharing throughout the year. We invite Indigenous Elders, Knowledge Keepers, community members and teachers to share their experiences, perspectives and wisdom virtually, to bring us together across communities, from Western, to London to CMO, and beyond.
Indigenous Health, Grassroots Activism & Climate Justice
May Speaker: Serena Mendizabal 
Tuesday, May 30, 4:30 p.m. 
In-person at Wampum Learning Lodge (1137 Western Road)
Serena Mendizabal
Serena Mendizabal (she/her) is a Cayuga Panamanian Wolf clan woman from the Six Nations of the Grand River Territory with a passion for self-determined community development, action, and futures. Serena holds a Masters of Geography and Environment at Western University with a focus on Indigenous environmental health governance, looking at the potential for community health to improve through the self-determination of resource and energy decision-making. Serena is passionate about the self-determination of her people, the Haudenosaunee, and all Indigenous peoples believing their traditional governance and systems are the only way to create a just climate future.
Join this
months
Peetooteewiit
Join this months Peetootiwiit, Keeping the health of her people and the Grand River close to her heart, Cayuga-Panamanian community-based researcher Serena Mendizabel strives to engage everyone she meets in thinking differently about their relationship to the land. Through her work with 7Gen Energy, grassroots activism with Protect the Tract, and as a subject matter expert with Western Geography's Connecting for Climate Change Action course, Serena will share her stories and learning on the topics of Indigenous health, grassroots activism and climate justice.
Hybrid Zoom viewing registration link: westernuniversity.zoom.us/meeting/register/tJwuf--prTIvG9Sdi3_9xjEJn-PST62zRvif